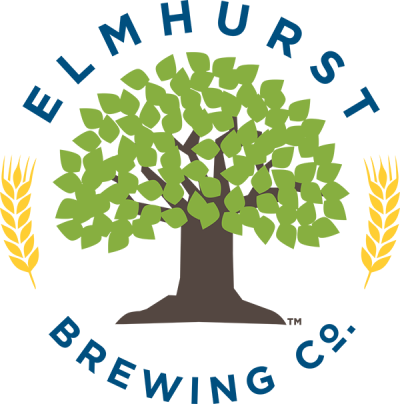 Location:
ELMHURST, IL
Project Summary:
Crawford Brewing Equipment designed and fabricated a system for Elmhurst Brewing Company (Elmhurst, IL).

The system included: Brewhouse with mash tun and brew kettle, access platform, grant/hop back, process piping, transfer pump, and system controls.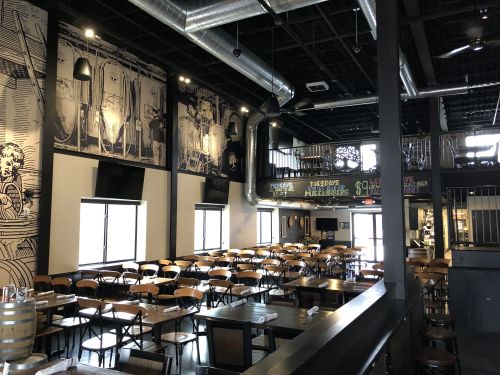 Client Experience
About:
The Elmhurst Brewing Company was created to meet the rapidly-growing demand for local, high-quality craft beer that the country, the state of Illinois, and our neighboring suburbs have been seeing for the last few years.
With the Chicago success stories of Goose Island, Revolution Brewing, and Half Acre, and the western suburban successes of Two Brothers and many more, we feel Elmhurst is overdue for its own microbrewery.
As two experienced business owners who live in Elmhurst and are dedicated to our community, we are committed to building and operating a successful family-friendly destination for the enjoyment of craft beer.
Our mission is to become a source of pride for Elmhurst residents by building a preferred destination for both families and craft beer drinkers to eat, drink, and socialize within their community, and to do so with the best ingredients and constantly-changing styles and types of beer offerings.
Head Brewer - Cam Horn
Horn joined Elmhurst Brewing from Franconia Brewing Co., a German-style brewery in the Dallas suburb of McKinney, Texas. Horn became Head Brewer at Franconia in 2010, where he worked under a fourth-generation brewer who emigrated from Germany. Long before he joined Franconia, Horn was tinkering away at home with a brewing system he built himself in 2005.