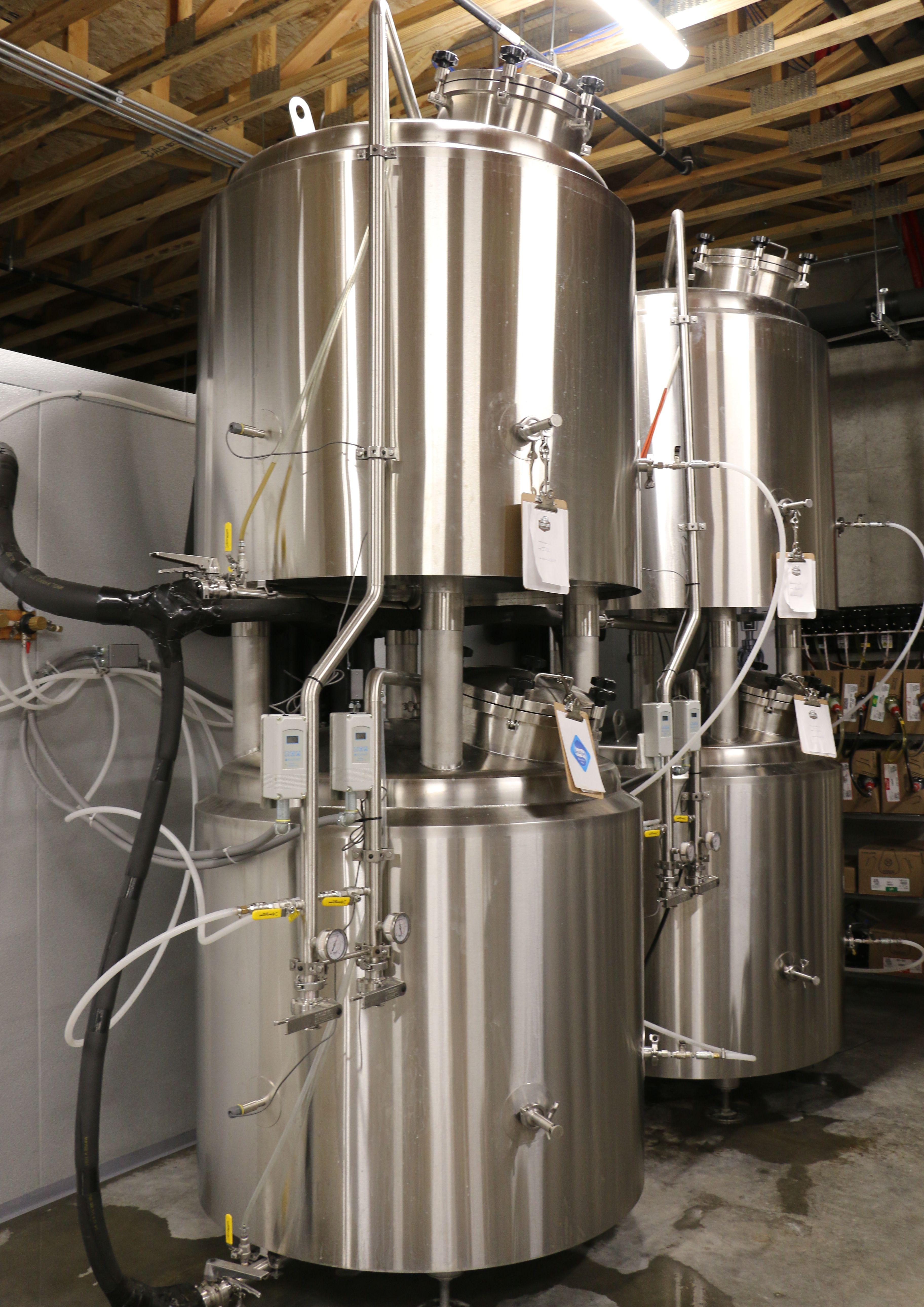 Stacked Brite Tanks
Short on floor space, but have some extra ceiling height? We specialize in stacked brite beer tanks. Available in 7, 10, or 15 barrel sizes, these tanks make the most of the space you have to work with. We can make them in dimple jacketed insulated models, or single-walled uninsulated to go inside your cooler. Get out from under all those kegs and into a set of our innovative stacked brite tanks.
Request a Quote
Stacked Brite Tanks Includes:
Sight Tube
Carbonation Stone Front or Top Access Manway
Stainless Steel Dimple Jacket
Stacked Brite Tanks Specifications:
All brite tanks use dimple jacket technology and multiple zones to maximize glycol cooling performance, to hold serving or packaging temperatures. We manufacture fermenters in all the most popular sizes: 7, 10, 15, 20, 30, 60, 90, and 120 barrels, but can create any volume you wish, up to 320 barrels. A controls package is available which includes a temperature controller that mounts directly to tank and a glycol solenoid valve. We can also integrate a bank of fermenters and brite tanks into a single HMI (Human Machine Interface).