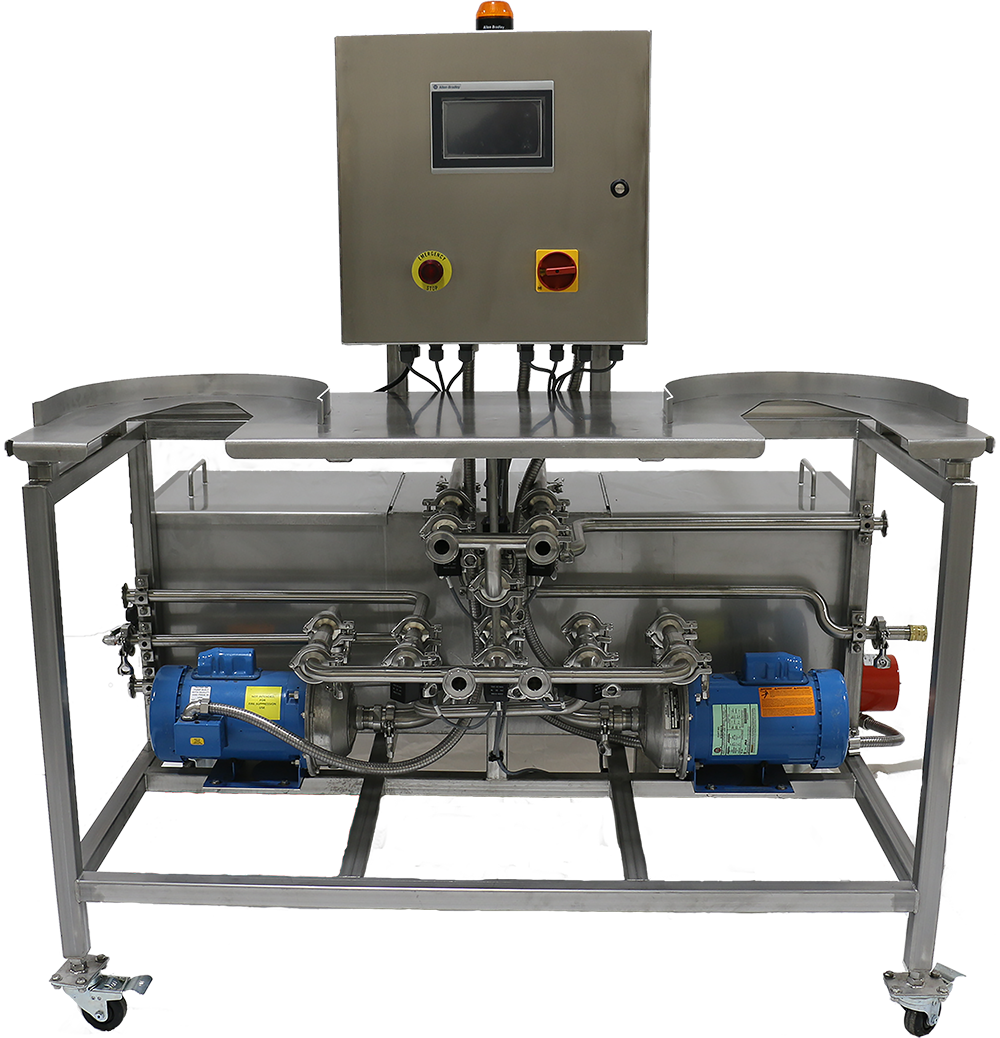 Crawford Automated Keg Washer
Crawford's automated keg washer is a two-station design with touchscreen interface and infinitely adjustable cycle time parameters. It has separate tanks for caustic and sanitizer. When the kegs come off, they are ready for filling.
Request a Quote
Crawford Automated Keg Washer Includes:
Touch screen interface with fully adjustable cycle timing settings, optional manual cycle and caustic temperature display
Low caustic reservoir volume heater shutoff
Sanitary stainless-steel components, process piping, with an insulated barrier between solution tanks
Quiet pumps, yet powerful
Pressure regulator for incoming CO2
Dual heads and locators to wash two kegs at once
Easy caustic and sanitizer drain ports
Casters for mobility
Plugs into a standard 15A 120V outlet!
Top mounted strobe light tells you when cycle is almost complete. Add two kegs, press start, and walk away. Otto will let you know when it's time for two more.
Crawford Automated Keg Washer Specifications:
Caustic Tank: 22.0 Gallons
Sanitizer Tank: 31.0 Gallons
Inputs: ~70PSI compressed air, >15PSI CO2, 120V 15A AC, water supply (house pressure, hot if desired)
Outputs: caustic reservoir drain, sanitizer reservoir drain, washing sequence drain, reservoir overfill drain
Power Requirements
Voltage: 120v
Amperage: Max-15
Recommended Dedicated Circuit
Financing Option
Crawford Brewing Equipment understands that our tanks are an investment in the future of your business. This is why we offer financing for Otto through Lease Q