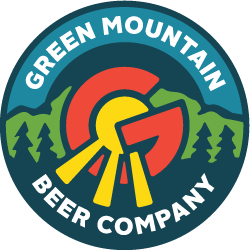 Location:
LAKEWOOD, CO
Project Summary:
Construction on the brewery began in late 2015, the tables and bar top are built from 1950s bowling lanes that were originally in place at Golden Bowl in Golden, Colorado. Over the course of a year the raw building was transformed into an open brewing and tasting space with a large patio and a food truck lane.

Crawford Brewing Equipment worked with Green Mountain through the process to fit their brewing needs to exact specifications. We supplied a 15BBL brewhouse with keg washer assembly, a Weil McLain Model 680 boiler package, and a G&D Dual 5×5 chiller package.

Green Mountain opened in November of 2016 and is off to a running start with 5 star reviews.

Client Experience
About:
Green Mountain Beer Company came to fruition from an idea that began nearly five years ago, by its Head Brewers Brian Milhaupt, his wife Elizabeth, and close friend Cassidy. Brian experimented with home brewing Belgian and German style beer over a decade ago. As his beer became more refined, the lucky ones to taste his brew suggested he open his own brewery. Thus, the vision of a microbrewery was born. Brian and his crew found the perfect place to spread their roots in Lakewood, Colorado on the southeastern side of what is the brewery's moniker, Green Mountain.