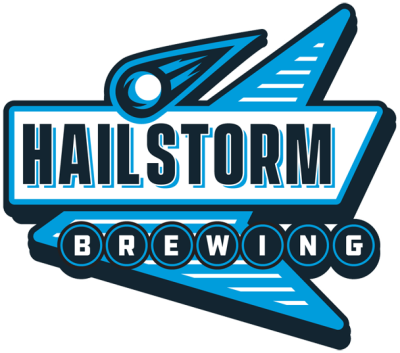 Location:
Tinley Park, IL
Project Summary:
Crawford Brewing Equipment designed and fabricated a system for Hailstorm Brewery (Tinley Park, IL).

The system included: brewhouse with mash tun and brew kettle, access platform, grant/hop back, process piping, transfer pump, and system controls.

"We received delivery of our 15bbl Crawford system a few weeks ago. It's an outstanding system, all made in the US, excellent build quality. We were able to customize it during the build for very reasonable cost additions. It's a huge mash tun for a 15bbl. We calculated that we could produce 15bbl of 17.5% abv with a 1:1 mash ratio. In addition, it has a real mash mixer with a massive geared motor, it will actually stir the mash fully loaded," – Chris Schiller, from Pro Brewer website.

Client Experience
About:
Brandon Banbury – Owner/Head Brewer
Brandon is an accomplished home brewer who has specialized in Belgian, Sours, and Barrel Aged beer. Brewing at his home in the south suburbs, his beers have gained regional recognition and won many national awards. Currently he has a pro-am entry in this year's GABF, which was brewed at the Orland Park Rock Bottom Brewery. Brandon also brings eight years of experience in food and beverage plant systems and civil engineering. Brandon will be scaling up his specialties at Hailstorm and brewing many small pilot batches which will only be available in the tasting room.
Chris Schiller - Owner
Chris has home brewed for friends and family for many years and has wanted to scale up to commercial brewing since the start. Specializing in Porters, Stouts, Belgian Tripels, and Bavarian Wheats, he rounds out some of the offerings that will be available on tap. Coming from a career in consulting and software engineering, Chris will support the accounting/finance/IT operations of the business, as well as brewing.
Hailstorm Philosophy
We believe in focusing on the key aspects of the brewing process that most affect quality and stability. We plan on automating as many aspects of the process as possible to maximize consistency and our brew crew safety. We will be barrel aging as many beers as we can fit into the cellar space.
Photography by Rick Butkus,"Photos by Rick"