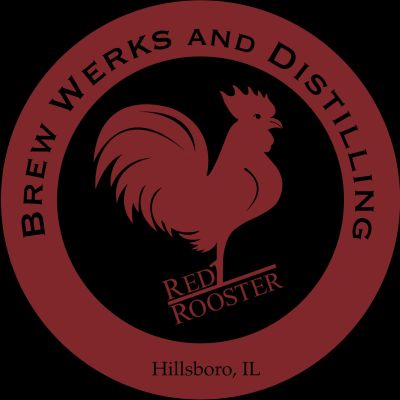 Location:
Hillsboro, IL
Project Summary:
Crawford provided an extensive list of unique equipment and engineering to Historic Red Rooster Brewerks & Distillery. This customer wanted to have a brewery and distillery in the same building and we were able to use new technology to save both money and space. The grain handling system includes an RMS Roller Grinder VersaMill - the first of it's kind to be installed in a brewery or distillery. This innovative double pair roller mill can automatically adjust gap and change gear ratio of the rolls resulting in a roller mill capable of gently roller milling brewer's grist or heavily grinding distiller's grist to 400 microns. We also provided two silos, one for corn and one for malt. The grain handling system is completely automated and delivers grain from the silos using a chain disk system. There is a dump hopper for bagged whole grains to be milled, as well as a flake addition hopper for grains which do not require milling. The grist case is weighed by load cells for an accurate grain charge.

The brewhouse is also the first of its kind. Crawford's "Brewstillery" brewhouse can make 7-15bbls of brewer's wort or 30bbls of distiller's beer. It's also available in a model that can make 3.5-7bbls of brewer's wort and 15bbls of distiller's beer. We can make it in any volume with the same relationship between the two volumes. This brewhouse eliminates the need for a mash cooker if you are planning on having a brewery and distillery under one roof.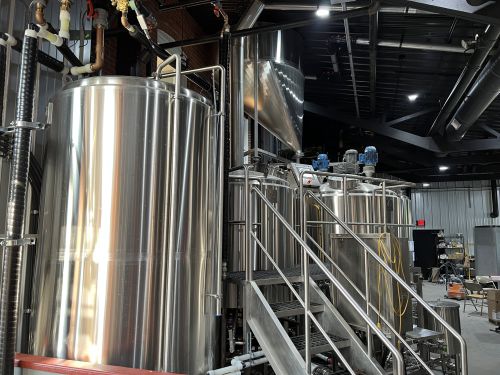 Client Experience
About:
This customer chose a continuous still from another vendor since we only sell pot stills and we supported it with two 30bbl agitated grain on fermenters, and a unique cooling system. The brewhouse sports a 30bbl hot and 30bbl cold liquor tank and when the still is running, it uses a chilled water loop. Chilled water comes from the cold liquor tank, passes through the still and absorbs heat, then enters a single stage heat exchanger and is returned to the CLT at the original temperature to enable continuous operation. The cooling system is powered by a 50HP Vertical Air glycol chiller by G&D.
The fermentation cellar for the brewery includes two 30bbl and four 15bbl beer fermenters, and two 30bbl brite tanks. We also provided a 500 gallon proofing tank with load cell setup for weighing.