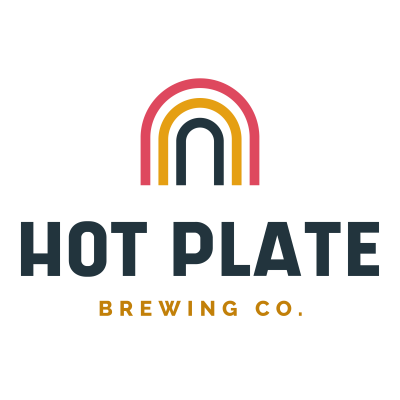 Location:
Pittsfield, Massachusetts
Project Summary:
Crawford Brewing Equipment completed a turnkey installation for Hot Plate Brewing Company in Pittsfield, MA. We provided a 7bbl brewhouse, six 7bbl unitanks, manual keg washer, boiler, and unique split G&D chiller. In addition to designing and manufacturing all of the equipment, Crawford set everything in place and completed all of the steam and glycol piping. The customer's building had some unique challenges including a basement below that required additional structural support for the equipment. Crawford worked with the customer's general contractor and structural engineer so that the correct piers could be installed in the exact foot locations of each vessel. Crawford then installed the tanks one by one directly over the piers. After the installation was complete, the system was commissioned and five consecutive batches were brewed for opening day. Congratulations Mike and Sarah!
About:
"My wife and I are opening up a small brewery in Pittsfield, MA, and we chose Crawford for a number of a reasons, and customer service ranked very highly among them. Marc Gottfried has been our main point of contact, and he has been exceptional at every turn--from procuring the right equipment, to making sure we had the right the location and install plan, to helping us scale up homebrew recipes and commissioning our equipment. We literally could not have done this without Marc, and to say that he went above and beyond for us would be an understatement. He is incredibly helpful and ready to cheerily answer all of our questions (and there are plenty). Over the course of working with Marc, we feel like he wasn't only a vendor or Crawford rep, but a true part of our team and friend. That's a pretty rare quality, even in an industry as close-knit as craft beer. As a result, we cannot recommend Marc and Crawford strongly enough. They have not only been great to work with, but quite literally helped make our dreams come true."