Location:
Quincy, IL
Project Summary:
Crawford Brewing Equipment designed and fabricated a brewing system for Quincy Brewing Company in Quincy, Illinois. The system included: 7 bbl electric brewhouse with mash tun and brew kettle, access platform, grant/hop back, process piping, transfer pump, and system controls.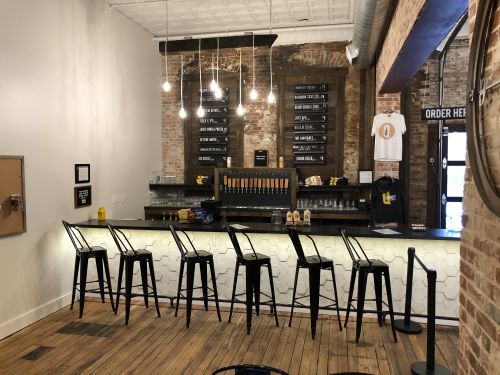 Client Experience
About:
Tieraney and Josh Craig started Quincy Brewing Company with the main focus being that they wanted to support their local community not only as a local business, but also by building their business with equipment from Illinois manufacturers. They chose to work with Crawford Brewing Equipment for this reason and also because we were able to provide them with an all-electric 7bbl brewing system. They were able to save money and work within tight space constraints since they did not need a boiler.

Head Brewer - Jim Robesky
Jim has a 25-year passion for brewing and is Head Brewmaster at Quincy Brewing Company. Before QBCo, Jim worked on his 10-gallon system at home designing every conceivable style from ales, lagers and IPAs to sours, gosés and even exotic styles using chocolates, fruits and coffees.