Crawford Brewing Equipment Announces Distilling Equipment Division
May 18, 2020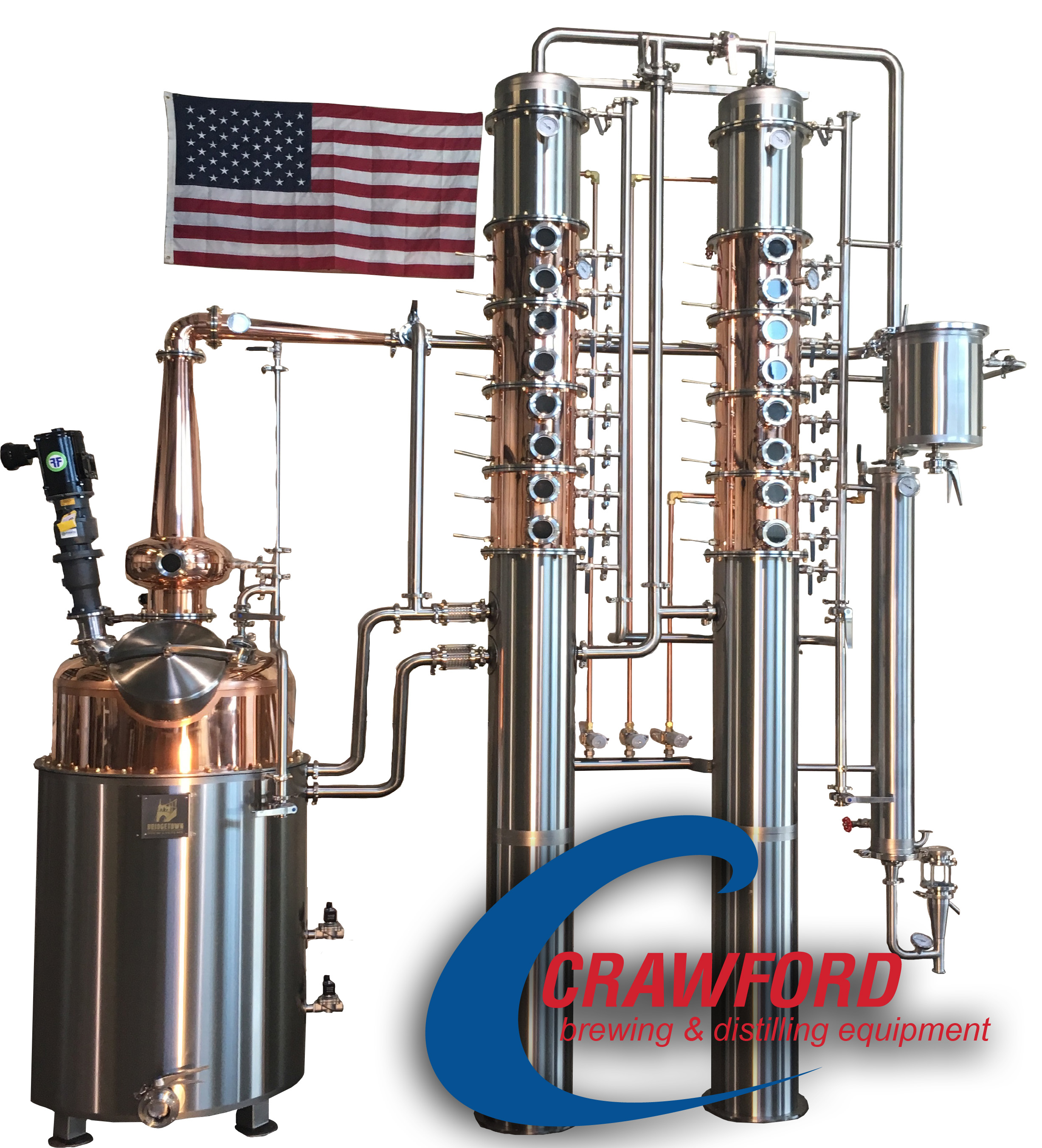 ROCK ISLAND, IL - We are now Crawford Brewing AND DISTILLING Equipment! After months of research and development, we are pleased to announce the launch of our new distilling equipment division. We have applied Crawford's legendary turnkey service approach to helping you start your craft distillery or adding one to your existing brewery. There are many cost-saving benefits to having a brewery and distillery under one roof.
Crawford Brewing and Distilling Equipment is your turnkey provider. We can handle all aspects of building a distillery from design and fabrication to installation and training so you can focus on starting your business. We'll size and install your boiler and chiller systems too.
Contact us to learn how you can make whiskey, rum, vodka, gin, and more with much of the equipment you already own. Whether you have a brewery or want a stand-alone distillery, we have everything you need, and as always with Crawford - it's MADE IN AMERICA!
Crawford Brewing Equipment provides micro-brewers with functional and aesthetically pleasing equipment that is Made in the USA. Typical product offerings include: Stainless Steel Steam Fired Brewhouse, Steam Heated Mash Tun, Brew Kettles, Hot Liquor Tank, Brewing Platform, Keg Washer, Pumps, Valves, Heat Exchanger, Controls, Fermenters, and more. Crawford offers turnkey solutions with design, fabrication, and installation capabilities. Since 2013, Crawford has operated the Brewing Equipment Division. Crawford systems are located throughout the country with over 75 installations.