Crawford Brewing Equipment Announces New Hire Marc Gottfried
December 4, 2019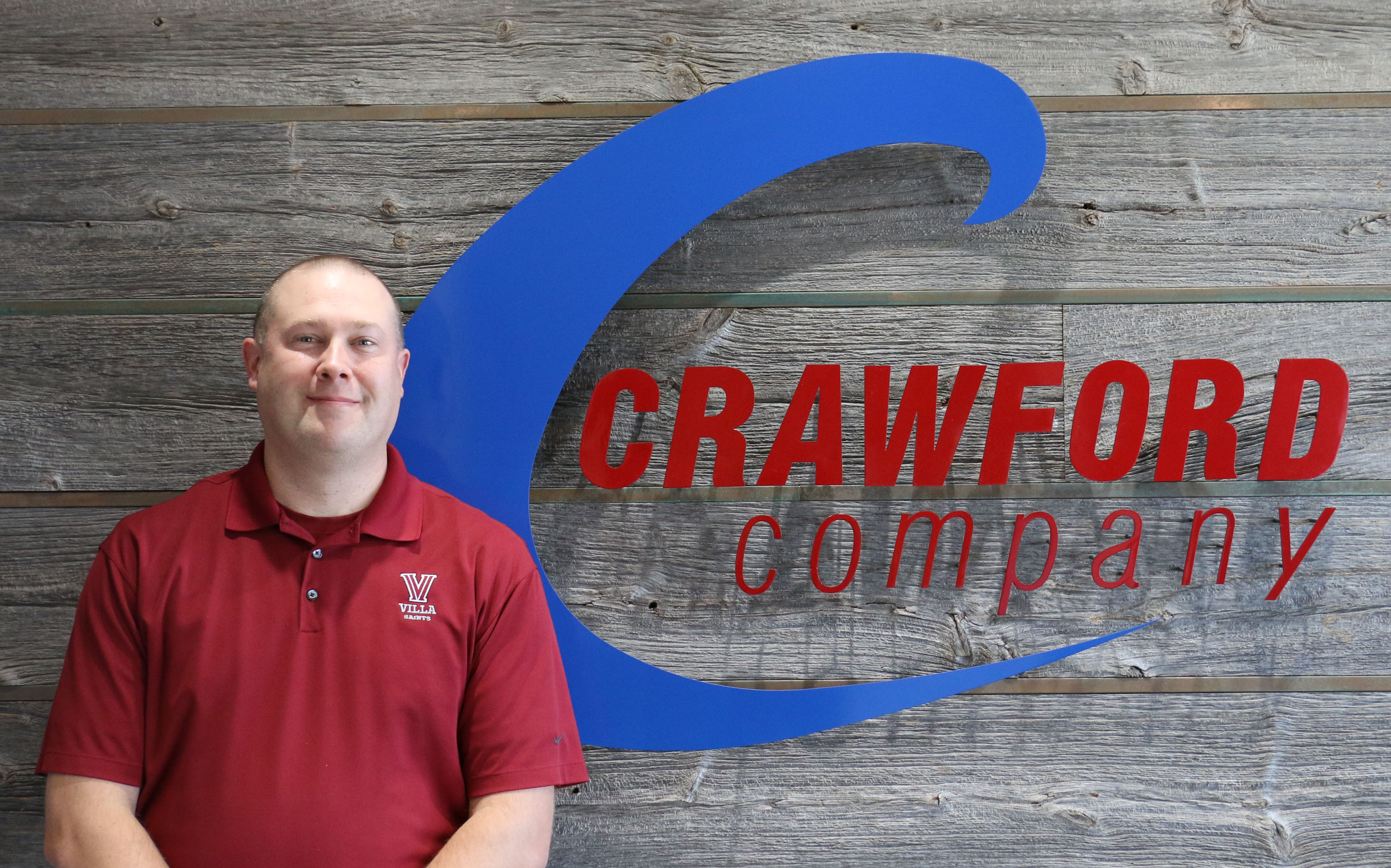 ROCK ISLAND, IL – Crawford Brewing Equipment is proud to announce and welcome Marc Gottfried as Manager of Brewery Design and Sales. Gottfried will be responsible for lead follow up, brewery design and sales. He will also play an integral role in system installation and start up.
Gottfried joins Crawford from William K. Busch Brewing Company, where he served as Vice President and Brewmaster. During his time at Busch Brewing Company, Gottfried won 40 medals with Kräftig and Kräftig Light, including five consecutive international gold medals.
With over 20 years of industry experience in the brewing industry, Gottfried brings a wealth of knowledge to Crawford. Gottfried began brewing at the age of 14. He landed a sales position at a homebrewing supply store at 17.
In 1996, at the age of 19, Gottfried was offered the position of Assistant Brewmaster at Morgan Street Brewery on Laclede's Landing in St. Louis, MO. Two years later, he was offered the position of Brewmaster, making him the youngest Brewmaster in North America at that time.
A few years later, Gottfried won a bronze medal in the World Beer Cup making him the youngest brewer ever to win a global award in the art. Over the next two decades, he would win more medals in global, regional and local competition than any other brewer in St. Louis history.
Gottfried has served two terms as President for Master Brewers Association of the Americas, District St. Louis: 2010-2012 and 2018-current. During his first term he was the youngest, and first craft brewer, to serve as president during the District's 130-year history.
In 2019, he was invited to join the Advisory Board overseeing the Brewing Certificate Program at St. Louis University.
Crawford Brewing Equipment provides micro-brewers with functional and aesthetically pleasing equipment that is Made in the USA. Typical product offerings include: Stainless Steel Steam Fired Brewhouse, Steam Heated Mash Tun, Brew Kettles, Hot Liquor Tank, Brewing Platform, Keg Washer, Pumps, Valves, Heat Exchanger, Controls, Fermenters, and more. Crawford offers turnkey solutions with design, fabrication, and installation capabilities. Since 2013, Crawford has operated the Brewing Equipment Division. Crawford systems are located throughout the country with over 75 installations.